SNAR produces steel strips for cold forming, blanking and fine blanking  of different qualities ranging from high to low carbon, alloyed and high-strength steels.
0.30 mm to 7.00 mm thickness 7 mm to 450 mm  width.
Oscillated wound strips or coils.
Narrow tolerances, perfect planarity, clean surfaces, cut or rounded edges.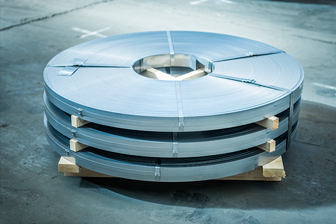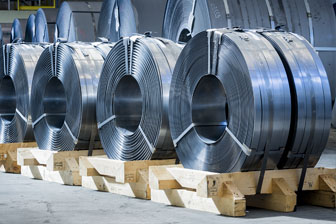 GRADE
RE (N/mm²)
RM (N/mm²)
AL% (L=80)
High Carbon Steel
C10E
max 345
max 430
min 26%
C15E
max 360
max 450
min 25%
16MnCr5
max 420
max 550
min 21%
17Cr3
max 420
max 550
min 21%
High Carbon Steel
C22E
max 400
max 500
min 22%
C30E
max 420
max 520
min 20%
C35E
max 430
max 540
min 19%
C40E
max 440
max 550
min 18%
C45E
max 455
max 570
min 18%
High Carbon Steel
C50E
max 465
max 580
min 17%
C55E
max 480
max 600
min 17%
C60E
max 495
max 620
min 17%
25Mn4
max 460
max 590
min 20%
25CrMo4
max 440
max 580
min 19%
High Carbon Steel
34CrMo4
max 460
max 600
min 16%
42CrMo4
max 480
max 620
min 15%
C55S
max 480
max 600
min 17%
C60S
max 495
max 620
min 17%
C67S
max 510
max 640
min 16%
High Carbon Steel
C75S
max 510
max 640
min 15%
51CrV4
max 550
max 700
min 13%
C85S
max 670
max 535
min 15%
C90S
max 680
max 545
min 14%
C100S
max 690
max 550
min 13%
GRADE
RE (N/mm²)
RM (N/mm²)
AL% (L=80)
Low Carbon Steel
DC01 A
-----
270/390
min 28%
DC01 LC
max 280
270/410
min 28%
DC01 C290
200/380
290/430
min 18%
DC01 C340
min 250
340/490
-----
Low Carbon Steel
DC01 C390
min 310
390/540
-----
DC01 C440
min 360
440/590
-----
DC01 C490
min 420
490/640
-----
DC01 C590
min 520
590/740
-----
DC01 C690
min 630
min 690
-----
Low Carbon Steel
DC03 C340
min 240
340/440
-----
DC03 C390
min 330
390/490
-----
DC03 C440
min 380
440/540
-----
DC03 C490
min 440
-----
-----
DC03 C590
min 540
min 590
-----
Low Carbon Steel
DC03 A
-----
270/370
min 34%
DC04 A
-----
270/350
min 38%
DC03 LC
max 240
270/370
min 34%
DC03 LC
max 240
270/370
min 34%
DC03 C290
210/355
290/390
min 22%
Low Carbon Steel
DC04 LC
max 210
270/350
min 38%
DC04 C290
220/325
290/390
min 24%
DC04 C340
min 240
340/440
-----
DC04 C390
min 350
390/490
-----
DC04 C440
min 400
440/540
-----
Low Carbon Steel
DC04 C490
min 460
490/590
-----
DC05 LC
max 180
270/330
min 40%
DC07 LC
max 150
270/310
min 40%
GRADE
RE (N/mm²)
RM (N/mm²)
AL% (L=80)
High Strengh Steel
HC260 LA
260-330
350-430
min 26%
HC300 LA
300-380
380-480
min 23%
HC340 LA
340-420
410-510
min 21%
HC380 LA
380-480
440-580
min 19%
High Strengh Steel
HC420 LA
420-520
470-600
min 17%
HC460 LA
460-580
510-660
min 13%
HC500 LA
500-620
550-710
min 12%
Brakes and friction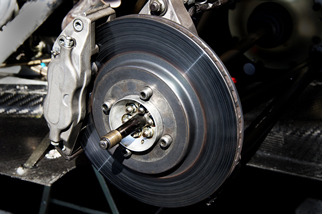 Clutch systems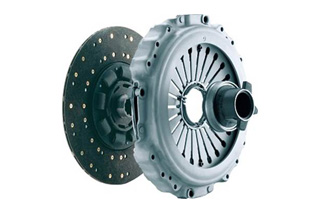 Safety belt systems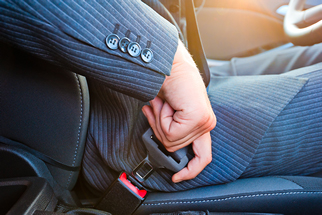 Drivetrain chain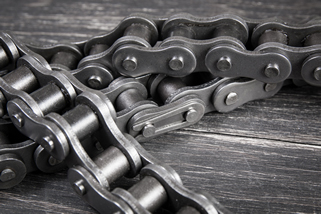 Hinges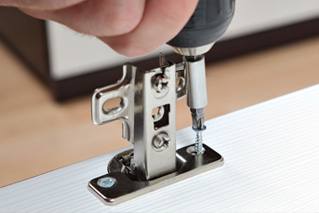 Switched